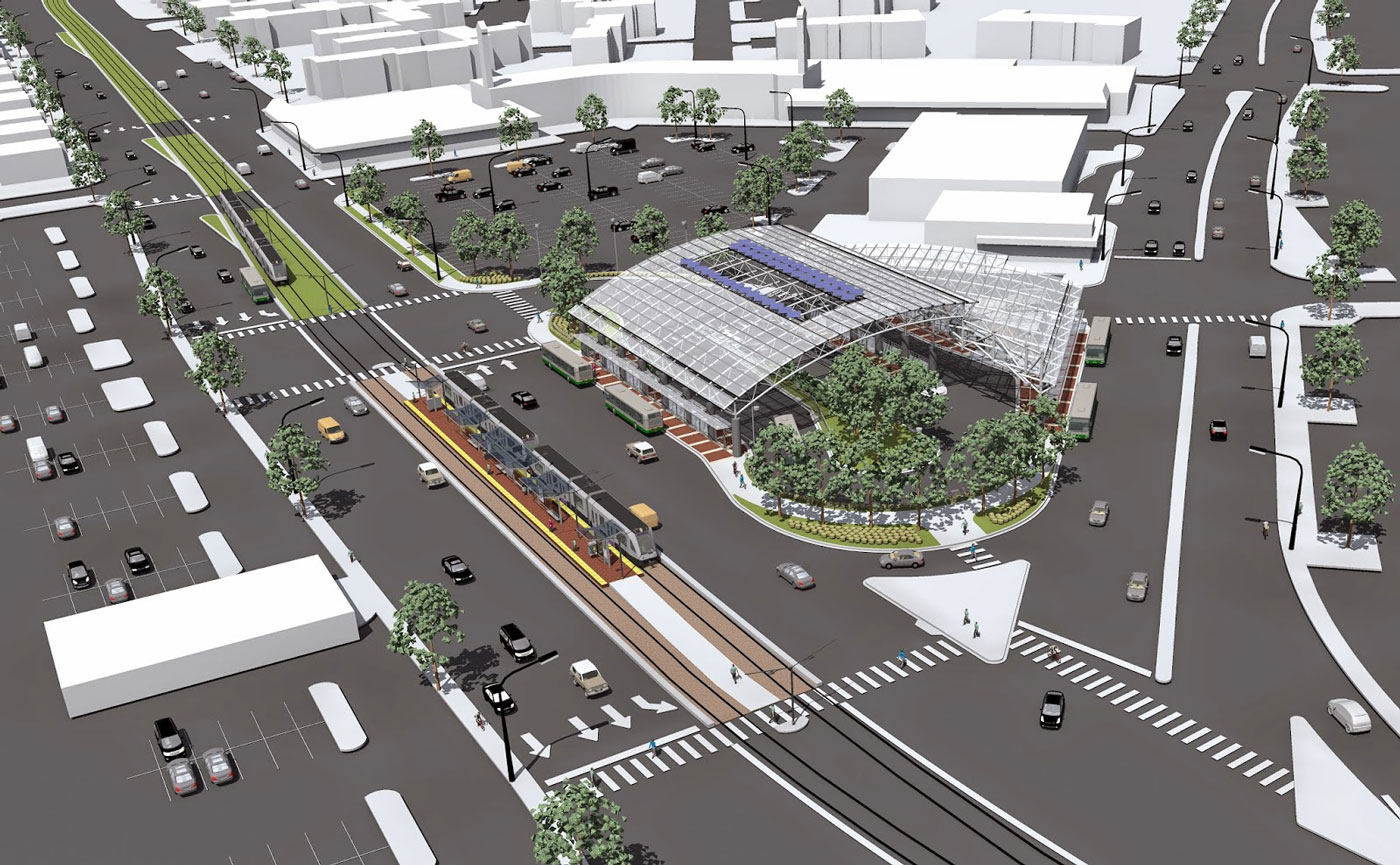 March 19, 2018
DCI Delivers Traffic Engineering Design Packages for the Purple Line
In the past 20 years, one of the most significant transportation projects in the Washington Metropolitan Region was the MD 200 Intercounty Connector (ICC), in which DCI took on the roles of both designer and reviewer in various disciplines. Currently, the region's most noteworthy project is the Metro's Purple Line, which was first proposed in 1994 and received FTA approval in 2011 to enter the detailed engineering phase. The Purple Line will be a 16-mile light rail line extending from Bethesda in Montgomery County to New Carrollton in Prince George's County. It will provide connections to major modes of transportation, including MARC, AMTRAK and the region's bus rapid transit system. Once again, DCI is playing a major role.
With its team of 20 traffic engineers, DCI delivered final traffic engineering design packages to the Maryland Transit Administration. As a sub-consultant for Purple Line Transit Partners (Atkins Engineering), DCI is responsible for developing traffic engineering design packages, including roadway/tunnel lighting, traffic signals, signing, and pavement marking plans. DCI is also designing stormwater management and drainage facilities along the seven identified segments of the project.
Purple Line Transit Partners designated DCI's Richard Sobbott, PE, RLS as the team lead for Segment 6, in large part due to DCI's local expertise in stormwater management design. The Purple Line project also reaffirms DCI's strength in large-scale design of traffic engineering assets, such as traffic signal, signage and markings, and lighting.
Just as they did with the Intercounty Connector project, DCI has incorporated environmentally conscious decisions into their designs. As an integral component of the stormwater management facility design, DCI helped to control the amount of pollutants discharged into local water bodies, including the Chesapeake Bay. DCI also designed ponds within the project limits to control excess discharge to prevent flooding and to maintain existing watersheds.
DCI's work on the Purple Line Project will continue through 2018. Regarding the project so far, Principal Subin Daniel says, "Managing a project of this size has its difficulties, but we have not only met expectations, but done so while maintaining our high standards of excellence. With so many stakeholders attached to this very public project, we pride ourselves in being able to listen, manage, and produce work that meets the needs of everyone."